FREE JAMB CBT OFFLINE SOFTWARES FOR MOBILE PONES AND COMPUTERS
It is no news that JAMB now has a CBT option but here's a better news: Our FREE JAMB CBT Offline Software for mobile phones and computers.
This is a magical Android and Computer software that will help you pass 2019 JAMB CBT exam with ease.
How is this? Continue Reading…
The truth is there are some dreadful things in life you cannot avoid, exams are part of them. The best way to conquer them is to be prepared.
Honestly, simply being brilliant or being able to read long hours is not all it takes to pass JAMB 2019, not to mention the fact that it's a computer-based exam. It is more about how smart you are to answer the questions given within the allotted time.
Now to some quick questions :
Are you preparing for JAMB 2019?
Are you worried JAMB CBT questions will be too tough for you to  answer?
Are you inexperienced in the use of computers to conquer CBT tests?
Does the JAMB syllabus feel too cumbersome?
Do you need JAMB CBT app for pc?
Do you want to download JAMB mobile app?
Here you have it!
At Exampulse, we have regards for you and your exam success. That is why we have made your preparation easier for you by bringing to you Free Download JAMB UTME CBT software.
TESTSREGARD JAMB UTME CBT Software is available for use on Computer and Android phones. We are still making efforts to make it available on Nokia devices.
HOW THE JAMB UTME CBT OFFLINE SOFTWARE WORKS?
The CBT Software was designed such that it automatically generates random questions based on  JAMB UTME Past questions. With this Software, you can set a time limit for yourself and get scored once you're done with the JAMB CBT practice questions, just like the real exam.
In addition to this, your performance will be graded and a performance report will be displayed. It doesn't end there. the software has the ability to explain all the answers and offer an option for corrections. These and other features have been included for a complete learning experience and the betterment of students' ability.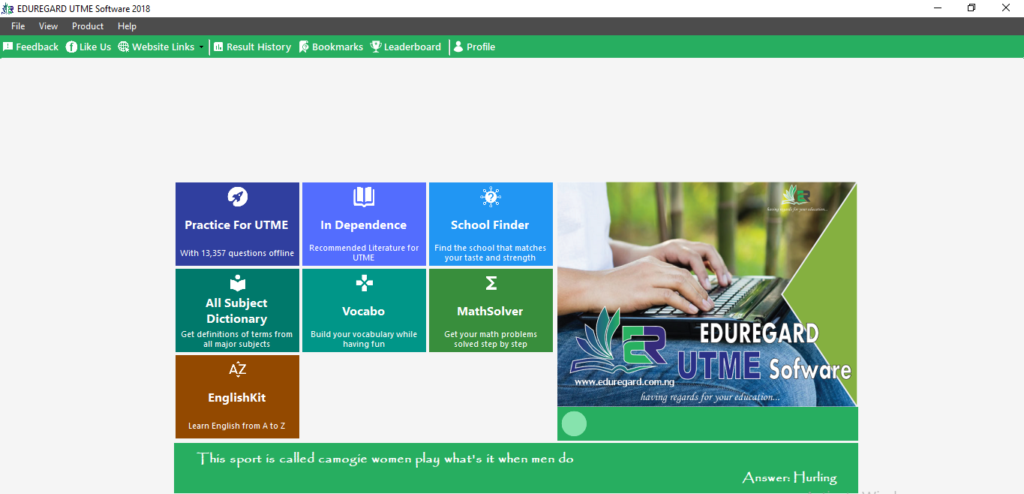 OUTSTANDING FEATURES OF OUR 2019 JAMB CBT SOFTWARE
The Exampulse UTME CBT Software was built to help you access your readiness level for the actual exam. It offers you access to past questions from UTME, so you can be sure the questions are standard.
Not owning a computer is not an excuse, just download the mobile version and you're good to go. It is just like our Post UTME past questions Practice app.
Do not put yourself in the position to fail the 2019 UTME when you have this great software to help you pass.
FREE DOWNLOAD JAMB UTME CBT OFFLINE SOFTWARE
1. No internet required. Once you download, it works offline
2. User guide included
3. Contains all subj
4. Easy to use and navigate
5. Friendly user interface
6. Contains JAMB UTME real past questions for all years
7. It's time-based and you can customize it
And lots more…
Lots of words will not do enough.
CLICK THE LINK BELOW NOW TO DOWNLOAD THE SOFTWARE…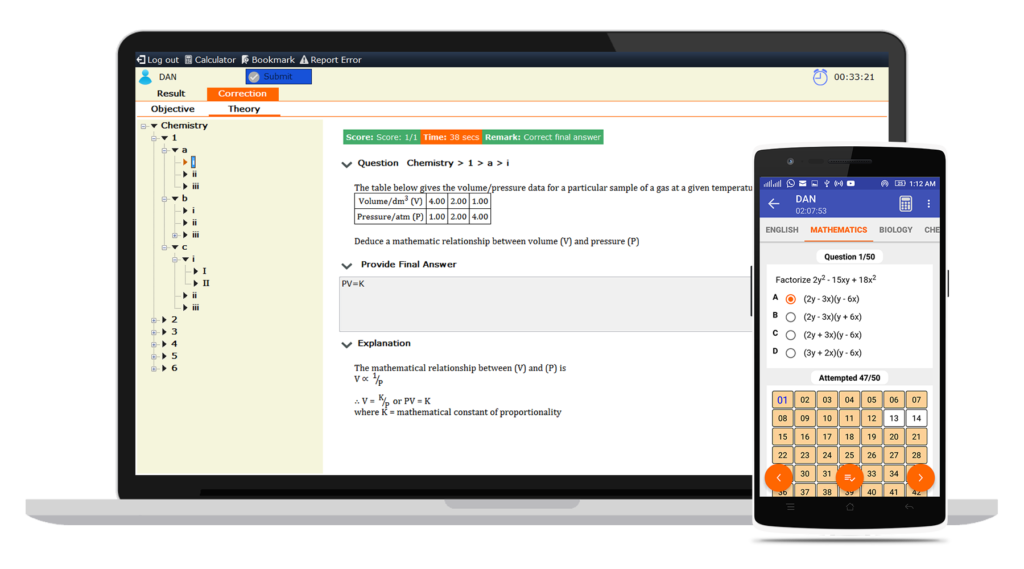 Below are some of the peeps this Jamb CBT Software helped in the past.
| | | |
| --- | --- | --- |
| NAME | SCORE | JAMB REG NUMBER |
| UMEH CHINAZOM PETER | 310 | 65104576EA |
| WARISO VICTOR SOMIARI | 301 | 65761715FB |
| ABUBAKAR FATIMA | 295 | 66170197AG |
| NUHU RHODA ALKALI | 289 | 65295774AH |
| SALIFASU FIRDAUSI | 291 | 65294003IC |
| OLADEJI EMMANUEL | 271 |  65085177DH |
For More Information, Contact us on 08050261544 or Exampulse@gmail.com.