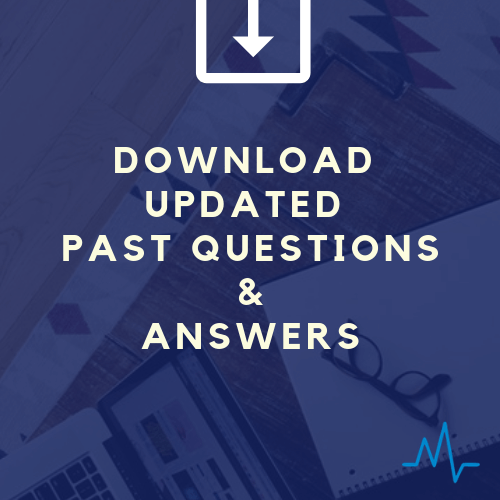 A proficient certificate is a standout amongst other approaches to give yourself an edge in your expert field and take your scholarly family to the next level.
On here, you can download past questions for Professional exams like the Chartered Institute of Procurement and Supply, Association of Chartered Certified Accountants (ACCA), Professional Linguistics Assessment Board (PLAB), Teacher Knowledge Test (TKT), Institute of Chartered Accountants of Nigeria (ICAN), CITN, CIBN, NIESV, AGMPN, BEEC, ANAN, CLDS, THENIMN, CIINIGERIA, CompTIA+ e.t.c
Professional examinations are as important as the reason behind them, so they should not be taken for granted. However, repetition of past questions is a norm among these exam bodies, so, the best way to prepare for any professional exam is by studying the professional exam past questions.
You are granted instant download access to materials once the due process has been completed.
If you have any question you can check our FAQs, How it Works or Contact Us.
No products were found matching your selection.