How To Pass Dangote Job Test Format and Interview
Exampulse Writer
Passing Dangote Aptitude Test (Be it Dangote Cement, Dangote Refinery, Dangote Flour, Dangote Sugar e.t.c) might seem more like a daunting task. However, it is very easy if you pay attention to proven words from experienced individuals. As an HR expert who has done recruitments for several companies including Shell, KPMG, Chevron and Dangote Group, I am here to walk you through with some easy tips that will help you succeed in the upcoming Dangote aptitude test and interview session. How attentive would you like to be? Give it your best, this might be the best page you'd ever come across in your job search endeavour.
In this article, I would be talking about the following subjects:
Quick Information About Dangote Group Of Companies
Format Of Dangote Aptitude Tests
How To Improve Your Dangote Test Score (Dangote Test Success Hints)
Dangote Interview Preparation
Possible Dangote Interview Questions
About Dangote Company (Dangote Cement, Dangote Refinery, Dangote Flour, Dangote Sugar e.t.c)
This is a multinational industrial conglomerate in Nigeria, founded by the richest man in Africa, Aliko Dangote. Dangote company is the largest conglomerate in West Africa and one of the largest on the African continent. According to employment statistics, Dangote Group Of Companies was one of the highest recruiters in 2017 and one of the top 10 companies with highest employees' payment in Nigeria.
Little wonder why getting employed by such a company is a no-brainer.
Format Of Dangote Aptitude Tests
The Dangote Test is not all about how brilliant you are but how prepared you are. The questions are more of general questions in areas relating to verbal reasoning, quantitative reasoning and abstract reasoning. At times, you might get some questions relating to your field of study, but it hardly occurs. The Dangote test questions are more of Dragnet questions, in other words, it is safe to say Dragnet is the exam body that administers Dangote job tests.
How To Improve Your Dangote Job Test Score (Dangote Aptitude Test Success Hints)
You should have it in mind that this exam body hardly comes up with fresh questions, all they do is recycle old ones. This is the major reason why studying Dangote past questions is your best bet when preparing for the aptitude test. You might get lucky and meet some questions you have studied in the real test. Apart from that, with past questions, you get familiar with the pattern of the test and you have a good idea of what to expect.
The quality of the past questions provided by Exampulse will go a long way in helping get the best preparation for this test. Click here if you would love to get the material.
Below are some other points that might help you in this case:
Practise past questions over and over again. This test is a very competitive one, you have to work extra hard to get ahead of other applicants.
Don't make assumptions, be patient.
Pay attention to test instructions.
Avoid low-hanging fruits. Meaning, options that look very much like the answer. Read the questions carefully and pick your answers wisely.
Dangote Interview Preparation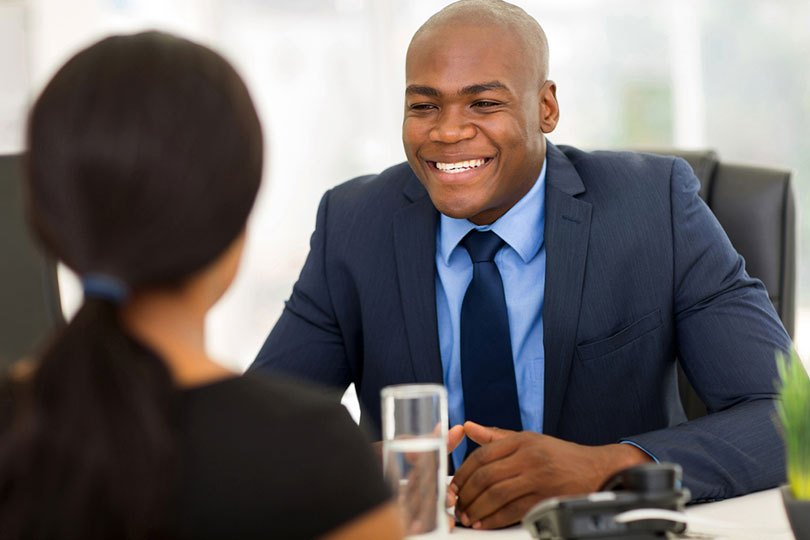 Once you scale through the Dangote Aptitude test stage, next up is the interview process. Although most candidates would have been weeded out with the test, you are not out of the woods yet. The interview is still a way to disqualify roughly 90% of remaining candidates for the job.
However, it's always better to hear from the horse's mouth. I reached out to some former partakers in the Dangote interview and tried to extract some of the experiences, below are what they said:
The interview was arranged through their consultant MatchIT at Hyderabad and it was conducted by one of the senior officials from the Dangote Group. Once you are through with this and are selected, you go through the process of designation and salary acceptance which is done on telephone from Nigeria.

After sending my Resume, they called for a summary resume to brief more to higher management. After checking background and the work done by me, they called for telephonic interview and I got seleted.

The vacancy was published online. I applied and followed up and was called for the interview. The interview panel comprises of my supervisor, the finance manager and the Human resource manager. The interview was quite involving . There were behavioral, back ground check and stress interview questions. I took my time to answer all the questions and i got the job. From there i was offered the job.

First step was a paper based test. Was very tiring because there were so many questions in a relatively short time. Next was group interviews which were after about a week. You'll be given a topic as a group of 20 and given about 15 minutes to present your conclusions as a group. The aim is to see how well you work in a group. After a couple of days was personal interviews with the experts, mine was purely technical questions and they were really tough. Then final stage is a behavioral kind of test to determine if you are compatible with the company work environment.

The recruitment process comprised of five stages namely;
1)Test : 1 general aptitude test (verbal and numerical questions) and 1 technical test (discipline related questions). All MCQs
2) Group discussion: In a group of ten, we were asked to discuss if we supported the government's decision to seek a foreign loan for infrastructure development
3) A structured interview session
4)Intelligence quotient (IQ) test
5) Psychometric test
I had to pass each stage to move on to the next.
Those are words from 5 different former candidates that took part in the Dangote interview. You should be able to learn a thing or two from the summary.
Possible Dangote Interview Questions
Below are some possible questions that are often asked during Dangote Interview sessions:
Why should you be hired?
Tell us about your final year project in school?
Why do you want to work at Dangote Group?
Explain the working process of a refinery?
What is/are your weakness(es)?
How much would you love to take as take-home salary?
Last Bullet
That is that on How To Pass Dangote Job Test and Interview. By going through this guide, you are already a step ahead of other candidates. Remember, this job is not about who is more brilliant, but more of who is smarter. In case you are yet to get the past question material, make sure you do so, it is very important for your success in the test.
At Exampulse, we have regards for your test success.