Dragnet Test Questions: How To Pass Dragnet Aptitude Tests Easily
Exampulse Writer
You got invited for a Dragnet Aptitude Test and you're wondering "what is Dragnet Solutions?", 'what are Dragnet Aptitude Test Questions like?',  what should you expect now that you're to take the test?. This post is for you, read on!
Dragnet is an enlistment body that conducts aptitude tests for a few organizations looking to employ new people. Matter of fact, Dragnet determines whether or not you get employed in some organizations or companies because a lot of them use this test when recruiting new employees. Therefore, as a graduate seeking employment, you might not escape taking one or more dragnet tests while searching for a job. It is a smart choice to begin honing ahead of schedule for this test. Many people fail this test because of lack of preparation in that they don't take time to find out what to expect and prepare very well for it.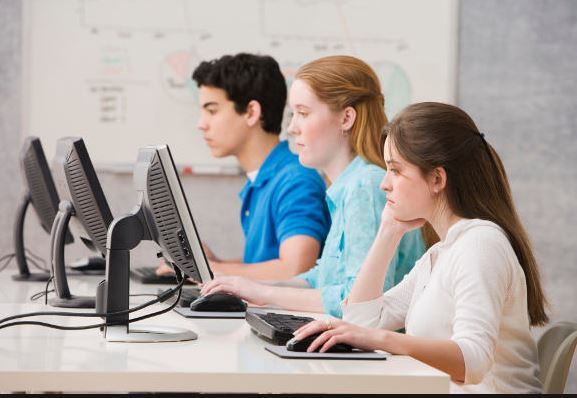 Dragnet Test Format
Dragnet Tests are 'mostly' computer-based. They are usually Graduate Standardization Exam (GSE) questions. The questions are divided into 3 sections.
Dragnet Verbal Reasoning questions
Dragnet Numerical Reasoning questions
Dragnet Logical (Abstract) Reasoning question
I have previously written an article on all you need to know about verbal reasoning tests, numerical reasoning tests, and logical reasoning tests. Do well to check them out!
Just like other aptitude tests, adequate preparation, accuracy and time management are important in passing Dragnet exams.
4 Important Tips To Pass Dragnet Test Easily
1.  Be Prepared
Lack of preparation for this test is a roadmap to failure. You need to know what to expect beforehand. Practice using Dragnet Past Questions and do it like you're sitting for the actual test. You don't necessarily have to wait till when you are called up for the test before you start preparing. Practising over and over will boost your confidence as well as improve your speed and accuracy.
2. Manage Your Time Wisely
Take note of how much time you have to complete the test and divide this time by the number of questions you have to answer. this will help you know how many minutes or seconds you have for each question. Avoid 'sleeping' on a question. if a question is seeming difficult, flag it and skip to the next then if you still have time, go back to it. Abstract reasoning questions usually seem easier than numerical reasoning and verbal reasoning questions, you may start with them.
3. Read Instructions
Ensure you read instructions and questions well. Make sure you understand what you're being asked. While verbal Reasoning questions may seem tiresome it is very important that you read them carefully. Numerical tests, being math related, may be the most difficult for some people. Pay extra attention to them if you're in this category.
4. Practise!
Yes, I say this again. Practise!. There's no such thing as you've finished preparing for Dragnet job test or scholarship test.  To pass Dragnet GSE Test, you need to practice their Test Questions and get familiar with the format of the test. As stated earlier, most of the people that fail this test fail because of inadequate preparation. Don't be among these set of people.