Unemployment is Bad! See Why, See Solutions!
Exampulse Writer
Amidst unemployment comes a mirage of personal study to make money which is subject to one's control and pace. As absurd as the idea may seem, did you know that there are many reasons why being jobless may be good for you and there are many reasons why you may never want to be employed again? If you want to find out, just read along as we chart this course.
"What's worse than a bad job?"
Being unemployed!
You probably have heard that saying countless times which is often used to justify unsatisfiable jobs. Many people justify the idea of being employed that being with a bad job is more preferable to being unemployed. Simple, a bad job still foots the bills but having no job piles up the bills. Now, look at this. You have a white-collar job, your bills never get piled up, your taxes are settled, perfect. But do you know that for every employment received, you help another in building their dreams at the expense of your future? You grow old on the job and you get laid off with some money (if at all) once you become surplus to requirement in football parlance and by then, only a few still have the initiative to start up a large-profiting business for themselves. are you truly happy with your job? There are more than a million and one ways on how to become self-employed, working from the confines of home.
So are you unemployed and you have been on the search of ways to bag your dream job? Or have you been in quest of how to get a job of your dreams? Go through this piece, you just might change your mind about getting employed after all.
So many Nigerians are stuck working 8-5 jobs and just a few of them can combine this with their personal businesses. Even for most of them, they work these employed jobs at the detriment of their personal businesses, causing it to remain a small-scale business as expansion may not be considered because they are satisfied with the stipends they make in addition to their salaries. Things may seem all rosy for people with jobs, but you never can tell what the future holds. Now note, no matter how gloomy it seems, Oh yeah, there are benefits of not having a job.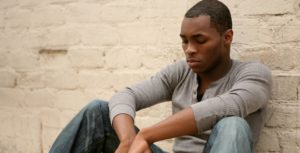 WHAT ARE THE DISADVANTAGES OF BEING EMPLOYED?
1. YOU LIVE FOR OTHERS:
Enjoying your hobbies have been proven to be of benefits to the physical and mental health. Reading your favourite book, having fun trips, having lunch with friends and family, watching your favourite TV programme and spending time playing your favourite video game would sure offer a great outlet to creative and physical energy; social energy inclusive. However, most of these things never apply to people with employed jobs. Can you imagine someone with an employed job dedicating hours just for this pleasure? You will agree that all these would be considered as a mere 'waste of time' because they aren't the masters of their time and the little personal time they have goes to resting and doing working hard to pursue their other dreams or working their other jobs. Why is having a job bad? To have a job entails you being prepared to sacrifice one deal for another; your pleasures most especially, for the benefit of others.
2. YOU WORK UNDER PRESSURE
"How can I get a job?" By learning how best to work under pressure! "How can I keep a job?" By still learning to work under pressure! Having a job requires you work at a much more demanding and extraordinary pace, every now and then. Reason people with jobs live their lives like robots. Workplace friction and stress never makes you settled. Most times, you never may get to work while you relax. Of a truth, relaxation and work never go hand in hand. One has to impede the other. Are there ways of reducing the stress of a job? Of course, by not having the job at all.
3. YOUR OPTIONS ARE LIMITED
Someone without a job still has a whole lot of choices to make for himself. He could freelance, for example, get another degree, learn something new and add up necessary knowledge during the period of being without a job. You with the job definitely cannot think about freelancing especially if you barely even have enough time for your job. With the prestigious white-collar job of yours, you sure do know working or doing things outside of your job wouldn't be so easy or feasible at all. Having a job means you limiting yourself to some certain things.

WHAT CAN YOU DO WHEN UNEMPLOYED?
There are several self-owned jobs you can start in Nigeria while unemployed with zero capital that will carry you far away from being broke and may make you never want to be employed again. This is an internet savvy generation where everything, including the regular tomatoes and the cowhide, known in local parlance as "ponmo" is sold online. So what you need to get started on a personal employment journey are your internet data and your basic mobile device. Most of these things aren't alien or rocket science, they are the everyday things you do but paid less attention to. The first thing is finding your passion and line of interest. Some of these jobs include:
Dropshipping: This is basically partnering with a sales business and selling their goods for them at your own rates. Actually, you create an online store, source for pictures from them and from the internet, once orders are placed and payment is made to you, you take your gain and forward the share of the owner of such business to them as well as the details of the client who made payments. These businesses deliver the goods to them on your behalf. You are happy, your client is happy and the business owner is happy! You can check this page to learn more about dropshipping.
Freelancing: There are several digital skills to offer online which allows you to learn on the job. To render these services, all you need is the basic knowledge of the services you want to render. They include writing, graphics design, web design and even such services as "I will write anything you want on my body." You can check this page to learn more about freelancing.
Real Estate Agent: are you the very convincing type with the sugar-coated mouth? What then are you waiting for? This is for you. Real Estate agency is a lucrative business in Nigeria with no capital needed. Build your network and be the one they come to for home vacancies. Hone your skills by feeding yourself with the sufficient information flooding the internet.
Online Training: if you are knowledgeable about a high paying skill, why sit on it when it can fetch you money? Start running adverts using the social media as a weapon and teach these skills. Do you know that your ability to edit pictures is what many are dying to learn? Why not sell your brand and for every one person who joins, you enrich yourself?
Without any iota of doubts, there are several lucrative businesses that move fast in Nigeria and all you need is to stay informed. Be enlightened and be empowered!